Precast is fast adopting itself into the construction sector , as skilled labour availability is diminishing day by day in India, and the construction demand is on the rise in the country. Builders and Developers are looking at ways of adopting precast into the construction and achieve speeds and Quality.

PSI (Pre Engineered Structures Society of India) is set up with a view to endeavor towards disseminating knowledge by conceptualizing, executing and managing quality events, workshops, colloquium & programs for the members of the Society, professionals and general public, of all matters relating to the maintenance, preservation and development of the Precast Concrete industry.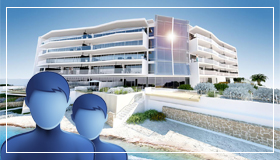 You have an opportunity to participate in the orderly growth of the precast industry. Your membership in PSI gives you a voice, in concert with other precasters to influence legislation, regulations, product quality and economic growth of the industry. Your association with PSI will insure that you are informed and included in the changing dynamics of the industry you have chosen to serve. The voice our association brings to legislative and regulatory issues, both pro and con, far exceed what we could hope to accomplish by ourselves, independently...